Around the world of art in 4.380 days
World of Art 1997-2009
Exhibition & documentation project
October 30 – November 20, 2009
Opening on Friday, October 30, at 8 pm
Alkatraz Gallery, AKC Metelkova City
---
The exhibition and documentation project strived to present the complex overview of a twelve years history of World of Art – School of Contemporary Art. It assembled selected art works and documentary material from video & audio archive of numerous events, exhibitions, workshops and lectures from this unique educational program in Slovenia.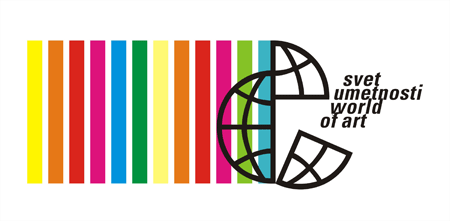 Artists:
Lada Cerar & Sašo Sedlaček, Alen Floričić, Marko A. Kovačič, Tanja Lažetić & Dejan Habicht, Ivan Marušić Klif
Curator: Saša Nabergoj
Assistant: Sonja Zavrtanik
Exhibition design and set-up: Damijan Kracina
Production: Zavod SCCA-Ljubljana
Coproduction: Galerija Alkatraz / KUD Mreža
ACCOMPANYING PROGRAMME
Marko A. Kovačič: Sub-auction
Tuesday, November 10, at 8 pm
Alkatraz Gallery, AKC Metelkova City, Ljubljana
---
Sub-auction by Marko A. Kovačič
---
In 1997, a course for curators and a series of lectures were organised to encourage young prospective professionals to streamline their endeavours in tackling contemporary art. The name World of Art, which was penned by Alenka Pirman (who initiated the programme together with Lilijana Stepančič), was somewhat ironic because of its virtually all-encompassing meaning. Eleven editions of courses and exhibitions, several dozens of lectures, panels, workshops, seminars and study visits, and over a hundred participants have led to today's World of Art – School of Contemporary Art, whose complexity, variety and scope has grown worthy of its name.
Around the world of art in 4,380 days is not a retrospective exhibition and the selection of works was not based on a democratic principle – equal presentation of every year. The curator presented all the works featured in eleven end-of-year exhibitions of the course for curators in a physically inexistent collection of the World of Art, which was complemented each year by new works produced by new groups of students with a variety of affinities. All generations were shaped by the programme, its requirements and guidelines, which were determined by mentors, the context of the institution – Center for Contemporary Arts SCCA–Ljubljana – and the only constant member of the World of Art, Saša (Glavan) Nabergoj. The first year she worked as an assistant, while all the following years she was the head of school and sometimes a mentor, always involved in the content and organisation of the programme at all levels. The criteria for selecting five works from a total of eighty-one were diverse: the role of the work in the artist's body of work, position in the wider context of the course, and, vitally, the context of the Alkatraz Gallery which has hosted the exhibition for two years now.
Considering the scope of the programme, the World of Art has few public events, as due to the nature of work key processes take place in small group of students, although the events themselves would undoubtedly prove interesting to the wider public. We therefore decided to very carefully research the extensive and very precious audio and visual archive which has been complied from the very beginning, but has always been somewhat neglected because of the chronic lack of staff, time and money, creatively and chaotically (dis)organised and not accessible enough to researchers and students. Around the world of art in 4,380 days will provide an introduction into the future study and archive platform of the World of Art. Alkatraz Gallery will present the first part of the properly archived events, actions, lectures and exhibitions. A compilation of video essays which have been created by seminar groups since 2004 will be on display for the first time. We should also highlight the greatest jewel of the World of Art: the fantastic cacophony jointly created by a number of individuals who have taught, collaborated, debated, found and shared ideas, and shaped the art scene through shaping themselves.
---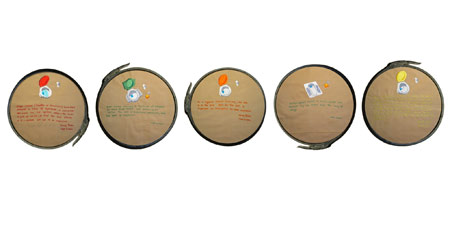 Lada Cerar & Sašo Sedlaček, Toilets / Made in India, 2004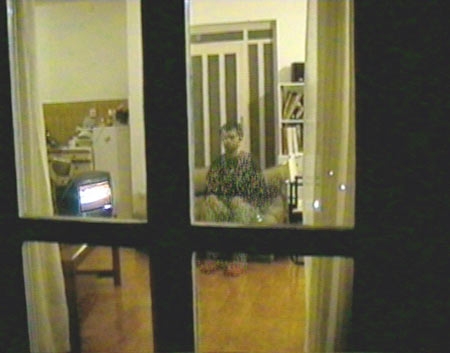 Alen Floričić, Bez naslova (Untitled), no. 01/01, 2001

Marko A. Kovačič, Europe (Rubbish Bin of History), 1997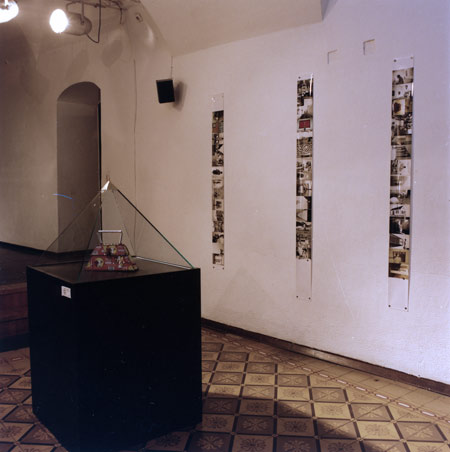 Tanja Lažetić & Dejan Habicht, Govedji gulaš / Beef goulash, 1997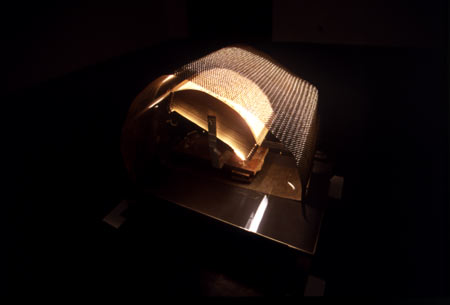 Ivan Marušić Klif, Bez naslova (Untitled), 1993-1995
---
PRESS MATERIAL
www.scca-ljubljana.si/press/razstava-su/
---
The World of Art programme is supported by Ministry of Culture of the Republic of Slovenia, Municipality of Ljubljana – Department for Culture and European Cultural Foundation.