V sklopu šole Svet umetnosti pripravljamo tudi niz javnih predavanj in delavnic.
---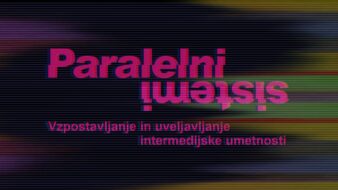 Niz javnih predavanj 2020
V sodelovanju z Društvom Igor Zabel za kulturo in teorijo in v partnerstvu z Goethe-Institutom Ljubljana
Paralelni sistemi. Vzpostavljanje in uveljavljanje intermedijske umetnosti
Jeseni 2020 napovedujemo predavanja Sabine Himmelsbach, Katharine Gsöllpointner in Domenica Quarante ter okroglo mizo s producenti intermedijskih festivalov: Pixxelpoint (Nova Gorica), KIBLIX (Maribor), MFRU (Maribor), Speculum Artium (Trbovlje) in festival sodobne umetnosti IZIS (obalna mesta).
---
Series of public lectures 2019
---
---
---
---
---
---
---
---
---
---
---
---
---
---
---
---
---
The timeline with school's twenty-year long continuity in educational process and a review of the public lectures, seminars and workshops, produced in collaboration with local and international lecturers and institutions, was presented at the exhibition re- Exhibition on the Occasion of the Twentieth Anniversary of the World of Art at Škuc Gallery in Ljubljana.
The timeline provided a reading at three levels: through the list of guest lecturers that have prepared public lectures, workshops and seminars; through the range of citations; and through the key concepts that have contributed to the understanding of the developments and issues in the field of both, contemporary curatorial, as well as visual, practices and theories.