Curating–In–Depth, prepared by two main partners SCCA, Center for Contemporary Arts – Ljubljana (Slovenia) and Planting Rice (Philippines) and associated organisation Kurziv (Croatia), is an incubation project between non-governmental institutions from Europe and Asia, whose goals are for the development of curatorial education. It connects initiatives in the field of curatorial practices and the production of visual arts exhibitions, which share the same approach (we call it the curating-in-depth), but are rooted in different cultural environments and artistic milieus.
Our assets are our diversities, connected to diverse contexts we are coming from. Together, we respond to the phenomenon of "parachuting curators" that rely on minimal engagement as they come into a new cultural milieu and discount the politics of cultural representation. All partners share the opinion that the contemporary visual arts, curatorial and critical practices should deeply engage with contexts: artists and practitioners that make up the bigger community; and that exhibitions and other artistic presentation should be supported by critical and/or practice-based research. In order to achieve this, a crossover of different manifestations (lectures, workshops, research work, modules on the practical work of the curator, study excursions) will be used in-between the project's production, research, representation and education.
Through mobilities for curators, students and cultural operators between the Philippines, Slovenia and Croatia, we expect to increase knowledge on these cultural scenes and to develop a practice of accountability in intercultural exchanges and cross-cultural curating. The program of engagement includes, but not limited to, artist talks, workshops, and other modes of presentations structured within the aim of raising awareness that contemporary art practice is a medium for intercultural dialogue that exceeds cultural, and social boundaries. We tailor this incubator framework for new collaborations amongst artists and curators.
---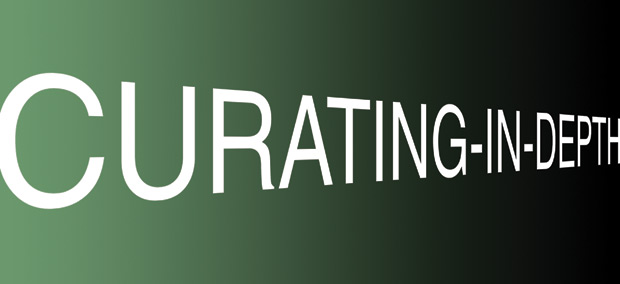 Project Curating–In–Depth is one of the three projects that have been selected for the support in 2015 through the fourth edition of Creative Encounters: Cultural Partnerships between Asia and Europe, launched by the Asia-Europe Foundation (ASEF), and its partners the Arts Network Asia (ANA) and the European network Trans Europe Halles (TEH). Through Creative Encounters, ASEF, ANA and TEH actively foster connections across cultures by supporting artistic collaborations, exchanges and dialogues. Together, they aim to reinforce Asia-Europe exchanges with the objectives of deepening mutual understanding between cultural communities in the two regions, enhancing the mobility of artists and cultural professionals, and encouraging creative collaborations.
During the visit of Asian artists and curators, presumably from 10th to 13th May 2015, the Director of the Culture Department of ASEF, Anupama Sekhar, will be present in Ljubljana.
---
Open-ended Possibilites
Report (PDF)
---
Curating-in Depth Toolkit
E-publication (PDF)
---
---
Activities will take place in the period of April–October 2015. The first part of the programme will be held in Ljubljana and in Zagreb from 3 to 16 May 2015, the second part will be held from 27 July to 8 August 2015 in Manila, The Philippines.
» More about the activities in Ljubljana, Slovenia. (3–16 May 2015)
» More about the activities in Zagreb, Croatia. (13th May, 2015)
» More about the activities in Manila, The Philippines. (27 July–8 August 2015)
» Shared platform and e-publication.
---
Established in 2000, SCCA-Ljubljana, Centre for Contemporary Arts (a successor to the Soros Centre for Contemporary Arts – Ljubljana, 1993–1999) is a generator of innovative programmes and services that facilitate artistic and interpretative practices. Its diverse activities address artists, curators, theorists, and critics in the fields of visual and new media arts. They trigger artistic, discursive and social practices and are rooted in the interdisciplinary approach and intense international cooperation. SCCA-Ljubljana divides its programme into four complementary areas: projects, video/archive, school and services.
MORE: www.scca-ljubljana.si/infoengl.htm
Planting Rice is a curatorial collaboration aimed at fostering the rise of cross-pollination among artistic communities. It distributes information on vital exhibitions, event, places, and mobility by and for art professionals in Southeast Asia and beyond the region who main networks and crossovers in the Philippines. Established in 2011, Planting Rice's major component is a web-based platform that generates an archive of new and republished texts and current discussions/collaborations that are developing outside established institutions and beyond available publications. The team's curatorial practice extends off-site and their projects include repotentializing spaces in Manila, Philippines; exploring exhibition forms of the archive; and collaborations with other collectives/institutions in supporting criticality in contemporary art practice.
MORE: www.plantingrice.com
KURZIV – Platform for Matters of Culture, Media and Society (Zagreb) is an association founded in 2009 by Clubture network and editorial board of the portal Kulturpunkt.hr. KURZIV is a platform which intervenes in Croatian media space presenting independent and contemporary cultural production, activism of civil society organizations, culture in the wider sense, everyday life, politics, policies and society. By providing informative services as well as journalistic, analytical, critical and theoretic frame, KURZIV observes relations of cultural and artistic practices with the political, social, media, economic and other practices. Logic of these interventions builds media discourse which is based on research, applying new critics and contents with the aim to produce changes in the wider cultural, social, media and political space. KURZIV presents its activities in the online and offline space and is structured in the way that changes and reshaping, deepening of all topics and forms are possible.
MORE: www.kulturpunkt.hr/node/29
---
Participants in Curating-In-Depth First Phase, Ljubljana Session:
Barbara Borčić, Isabel Ching, Dušan Dovč, Antares Gomez, Antonija Letinić, Saša Nabergoj, Kenneth Paranada, Siddharta Perez, Moe Satt, Simona Žvanut, Miha Kelemina, Shireen Seno
—
Participants in Curating-In-Depth Second Phase, Manila Session:
Barbara Borčić, Dušan Dovč, Miha Kelemina, Lian Ladia, Renan Laru-An, Antonija Letinić, Ricky Orellana, Siddharta Perez, Simon Soon, Angel Velasco Shaw, Jenifer Wofford, Simona Žvanut
—
Other participants: World of Art's participants
---
The section CONNECTIONS-IN-DEPTH gathers materials representing different topics, different insights into the context and content we work in, operate by and influence by our work. Materials produced during the project and gathered here differ in their language, perspectives and approaches.
From Elsewhere 2: Curatorial Practices and Artistic Positions
Lectures
12th May 2015, SCCA Project Room, Metelkova 6, Ljubljana, Slovenia
The participants of the Curating-In-Depth project from the Philippines, Singapore and Myanmar prepared the presentations of their curatorial practices and artistic positions.
—
Shireen Seno: The Kalampag Tracking Agency (curated selection)
Video screening with comments by the curator
12th May 2015, SCCA Project Room, Metelkova 6, Ljubljana, Slovenia
—
Curating–In–Depth 2
Symposium
3–5 August 2015, Blackbox, Benilde SDA, Manila, Philippines
A three day symposium on art/curatorial practices and discourse in Slovenia, Croatia, Southeast Asia and the Philippines.
—
If Art Is A Hammer
Roundtable organized by Concerned Artists of the Philippines
1 August 2015, Artery Art Space, Cubao, Philippines
—
Contesting the Contemporary: A Southeast Asian Reading Group
2 August 2015, 98B Escolta, Manila, Philippines
—
A Film Retrospective by John Torres
6–7 August 2015, Benilde SDA Cinema, Benilde, Philippines
---
---
The Report on Curating-In-Depth Part 1 by Sidd Perez
The Report on Curating-In-Depth Part 1 by Shireen Seno
The Report on Curating-In-Depth Part 1 by John Kenneth Paranada
---
Philippine Video Art / Filipinska videoumetnost
in Kultura programme on the Radio-television Slovenia, First Programme (12 May 2015)
—
Sidd Perez: Immersion as curatorial practice | Southeast Asian curators experience Slovenia,
contribution by Sidd Perez, culture360.org (4 June 2015)
—
Sidd Perez: Umetnost je v Aziji še vedno elitistična,
interview with Sidd Perez, Dnevnik Newspaper (in Slovene only, 18 May 2015, pdf)
—
An Interview with the participants of the project, Katarina Stopar, ART-AREA, Radio Študent (13 May 2015)
---
Asia-Europe Foundation (ASEF)
Arts Network Asia (ANA)
Trans Europe Halles (TEH)
Embassy of the Philippines in Vienna
Ljubljana Municipality, Department for Culture
Ministry of Foreign Affairs of the Republic of Slovenia
Ministry of Culture of the Republic of Slovenia
De La Salle-College of Saint Benilde
Lopez Museum & Library
—
Special thanks to: Marko Jenko, Alenka Gregorič, Adela Železnik, Božidar Zrinski, Nina Skumavc, Jasna Jernejšek, Vladimir Vidmar, Maja Hodošček, Miha Horvat, Tina Drčar, Miha Perne and many others.